November Replenish Challenge
Ready, set, replenish!
can we count you in?
Reclaim that me time and replenish your wellness cup with our newest challenge.
With so much coming up towards the end of the year, it's easy to forget about prioritising your health and wellbeing. With this in mind we've created the perfect challenge to give you the space and time to set your intentions for the rest of the year, slow down, and reclaim that me time.
Spicing it up is what we do best at Muse… because why not right!? This time, we've designed a challenge card with tasks for you to complete along the journey. Not only will this help you to track your challenge progress, but it'll also keep you excited and accountable all month long.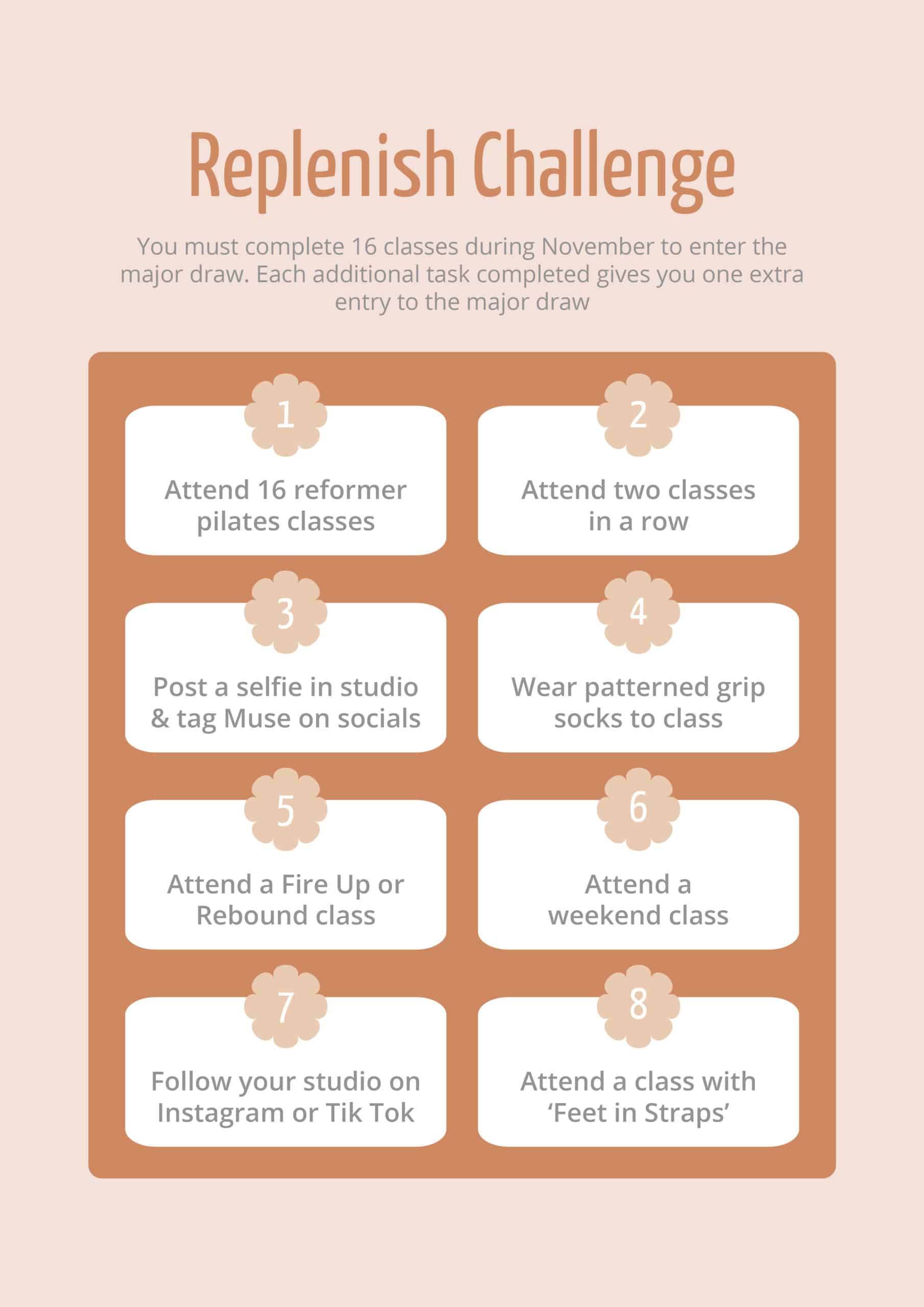 So, why enter the ready, set, replenish Challenge?
We believe that true well-being goes beyond just physical fitness. Creating time for your mind to rest and reset is equally as important and when put together, you have the winning combo. Our aim is to support you through the month of November in being the best version of you, and you're not alone. This challenge is open to all members and class pack holders so you have the whole Muse Pilates community to rally around and keep you accountable in the month of November.
So whats the prize?
Sign up today and join us on this exciting journey to a healthier, happier you. If you complete 16 classes in the space of the month you'll recieve one token into the drawer for the grand prize. Tick off any of the additional challenge tasks for extra chances to win:
1st place: Unlimited classes – 6 month pass // Muse Pilates gift pack
2nd place: Unlimited classes – 4 month pass // Muse Pilates gift pack
3rd place: Unlimited classes – 2 month pass // Muse Pilates gift pack
*Winners announced per location*
Adding Extra Classes: If you are currently on a 2 or 3 class per week membership, please fill out the 'Get Extra classes' form and our Customer Success Team will be in touch. If you are on a 4+ class per week membership, you can complete the challenge at no extra cost.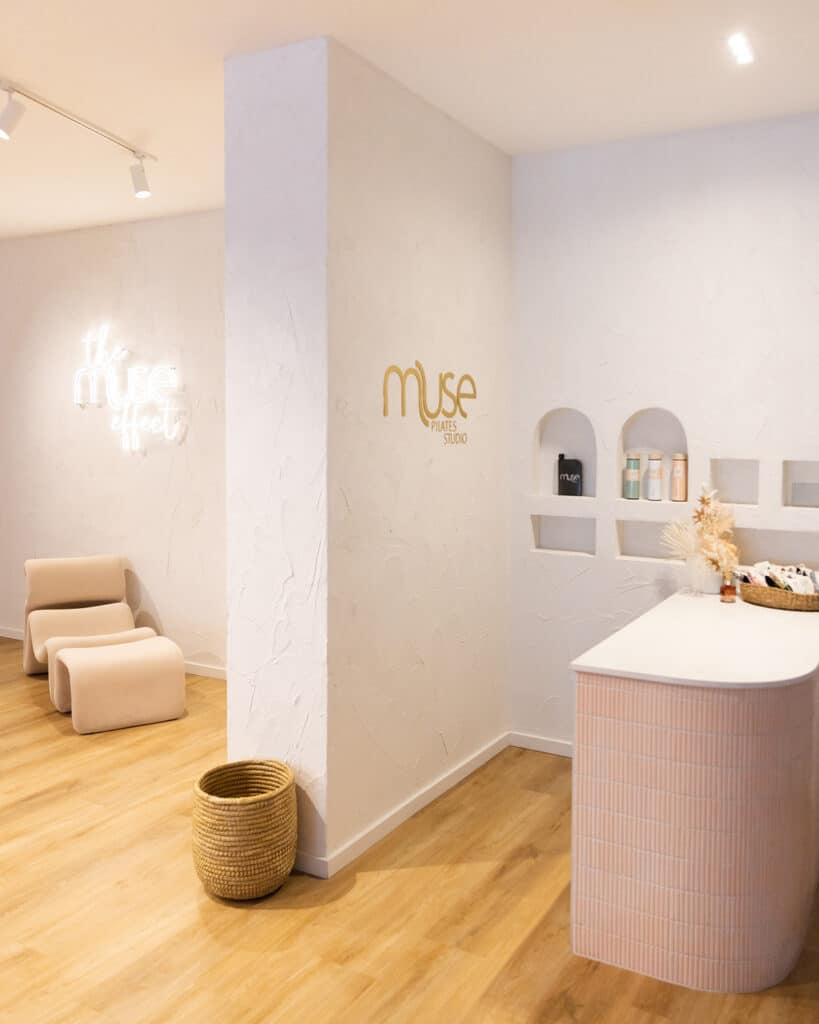 Terms & Conditions
Announcement of Winner: The winner will be announced via social media on Monday December 4th. The winner will also be contacted by phone number so be sure to include this in your submission.
Non-Transferrable Prize: Each studio will have 3 winners:
• 1st: 6 months of unlimited reformer classes + Muse prize pack
• 2nd: 4 months of unlimited reformer classes + Muse prize pack
• 3rd: 2 months of unlimited reformer classes + Muse prize pack
Challenge Completion Criteria: To enter the major prize draw, you must complete at least 16 classes during November 2023. For additional entries into the drawer, complete any of the challenge tasks listed on your challenge card. You will then need to swap your challenge card in for the matching amount of tokens completed with your details and pop them in the challenge box before Monday the 4th of December when the raffle is drawn.