Pilates Hunter Valley. Find Your Muse.
World class Reformer Pilates in the heart of the Hunter. Discover joyful movement.
Our Hunter Valley Studios
At Muse, we believe that Pilates is for everyone: not just the ultra-fit, flexible and coordinated! We believe in health, joy and the occasional pinot. We believe that moving your body should be something you look forward to, something that fits effortlessly into your daily life and brings happiness, health and fun.
We've created our boutique studios as an oasis from the day-to-day, a space where you can find balance, connection and fun – free from the stress and pressure of a traditional gym workout. This is a place for you chill out, wind down and work on your personal fitness goals surrounded by a supportive community.
Our instructors are proud to bring the magic of Reformer Pilates to the Hunter Valley, and our studios are filled with the latest machines and equipment – everything you need for world-class workouts every time.
Step into the studio, switch off your phone and get ready to take a little time just for you. 
Our 50-minute low-impact, high-energy, mood-boosting reformer classes have been designed to slide effortlessly into your calendar. Whatever your stage of life, experience level or health goals, we have the class for you.
Find your balance with the help of our highly trained instructors. Our classes range from chilled-out stretch and release sessions to heart-pumping cardio workouts, each of which can be adapted to suit your experience level. 
We believe exercise should be fun, regardless of whether you want to challenge yourself or just take some time to move your body. Our friendly team will assist you to achieve your personal fitness goals. 
Check out our classes and try something new. We can't wait to see you in the studio!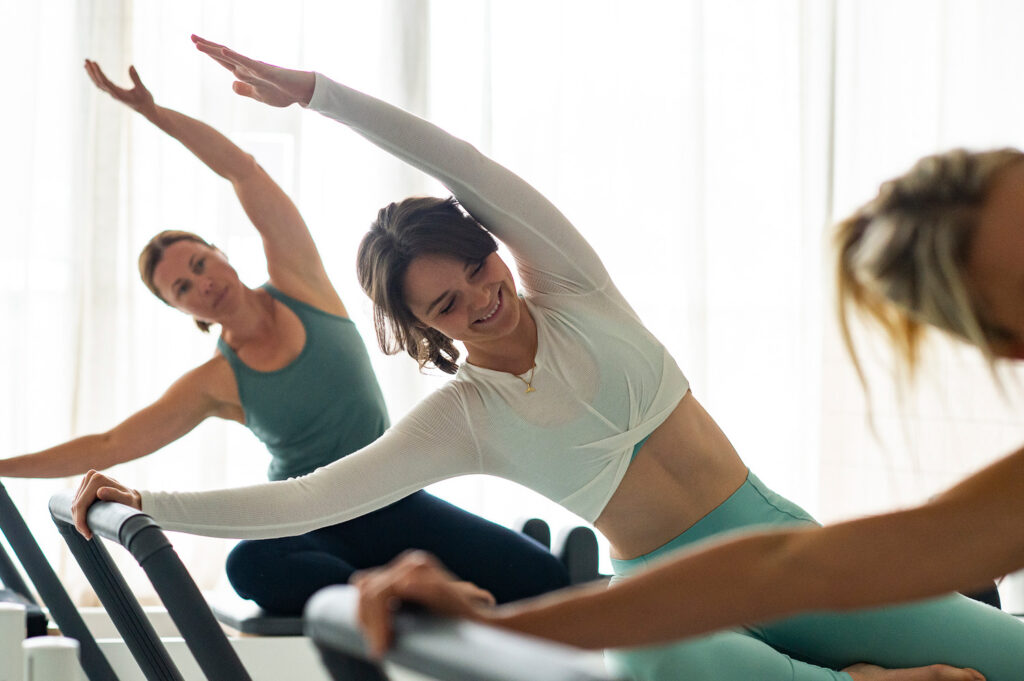 Calling all spice lovers! You like wasabi on your sushi and chilli salt on the rim of your Marg, but most importantly a little spice in your Pilates class.
Grab your power ring and consider yourself warmed. Whoops, we mean warned.
Are you new to Muse (or Reformer) and you're not sure where to begin? Or perhaps you're returning from injury? This is the program for you.
It's all about the booty! Give your buns the love they deserve with our targeted booty-building class, perfect for toning, defining and sculpting for all fitness levels.
Perfect for beginners of all fitness and abilities, our all levels Reformer Pilates class will help you nail your technique, build strength and (most importantly) get to know our team and your fellow Muse members!
Unlock your body and improve flexibility with our stretch and release class. Expand your range of motion and relieve muscle tension from the comfort of our reformer beds.