Pilates Lake Macquarie. Find Your Muse.
join Lake Macquarie's most welcoming Pilates community. Real Pilates for real people.
Our Lake Macquarie Studios
Discover a Pilates studio that's all about fun, health, happiness and movement – and the occasionally cheeky pinot! This is Muse, a Pilates community that's for everybody and every body. 
Our inviting boutique studios are an oasis from everyday life, a place to chill out, wind down and reconnect with your inner muse. We've filled out studios with the latest Reformer machines, we've stacked our team with the most talented, experienced and welcoming instructors, now all that's missing is you!
Your instructor will help you work on your personal health goals with fun, low-impact exercises in a supportive, judgment-free environment. Whether this is your first-ever Pilates class or your 100th, we know you'll feel right at home at our Lake Macquarie studios. 
It's time to focus on you. Take some time to prioritise well-being and fun with Muse Pilates. We'd love to see you soon!
Whether you want a pre-work pump-up or a chilled-out stretching session, we've got exactly what you need. Our 50-minute Pilates sessions are designed to fit effortlessly into your daily routine.
Reformer Pilates is known to aid balance, increase core strength, improve aerobic fitness and contribute to overall health. But that's not why we love it – we love that it's the ultimate mood booster! With the help of our caring and experienced instructors, you'll be amazed at how quickly you gain confidence and strength through Pilates.
Our Reformer Pilates machines make mastering Pilates easy and safe – don't worry, if you're a first-timer, we'll show you how to adjust your weights and use the machine, it's easier than it looks! The machines ensure you're using the correct form and getting the most out of your Pilates workout.
At Muse, we offer Pilates for real life. That means no hardcore exercises, no high-pressure classes and no stress. This is your place to unwind, enjoy and reconnect with your inner muse.
Browse our classes and try something new today!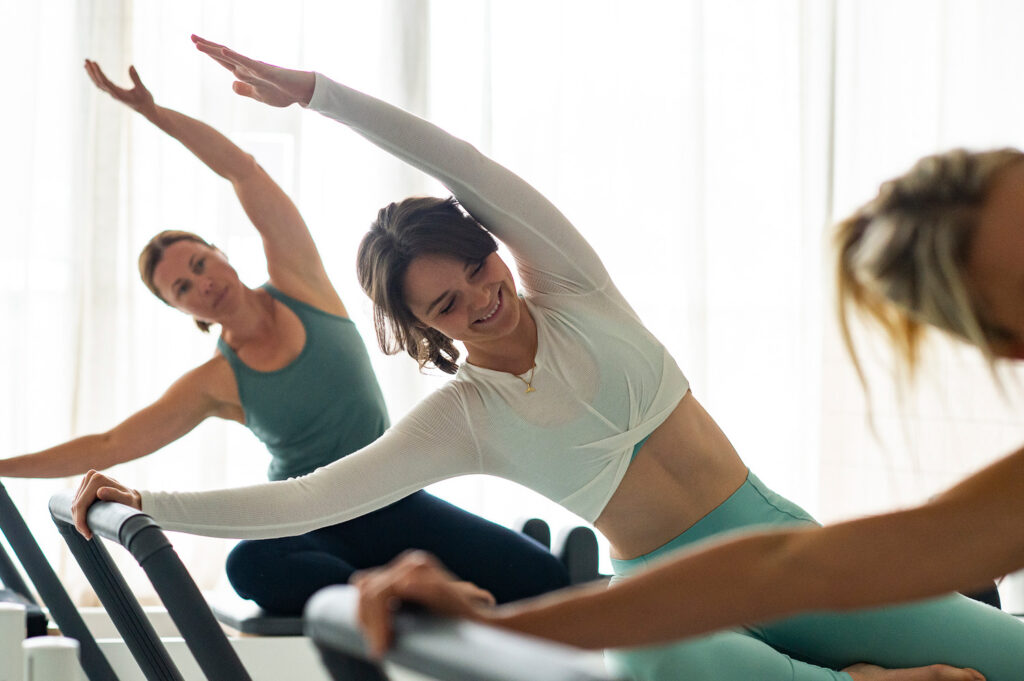 Calling all spice lovers! You like wasabi on your sushi and chilli salt on the rim of your Marg, but most importantly a little spice in your Pilates class.
Grab your power ring and consider yourself warmed. Whoops, we mean warned.
Are you new to Muse (or Reformer) and you're not sure where to begin? Or perhaps you're returning from injury? This is the program for you.
It's all about the booty! Give your buns the love they deserve with our targeted booty-building class, perfect for toning, defining and sculpting for all fitness levels.
Perfect for beginners of all fitness and abilities, our all levels Reformer Pilates class will help you nail your technique, build strength and (most importantly) get to know our team and your fellow Muse members!
Unlock your body and improve flexibility with our stretch and release class. Expand your range of motion and relieve muscle tension from the comfort of our reformer beds.